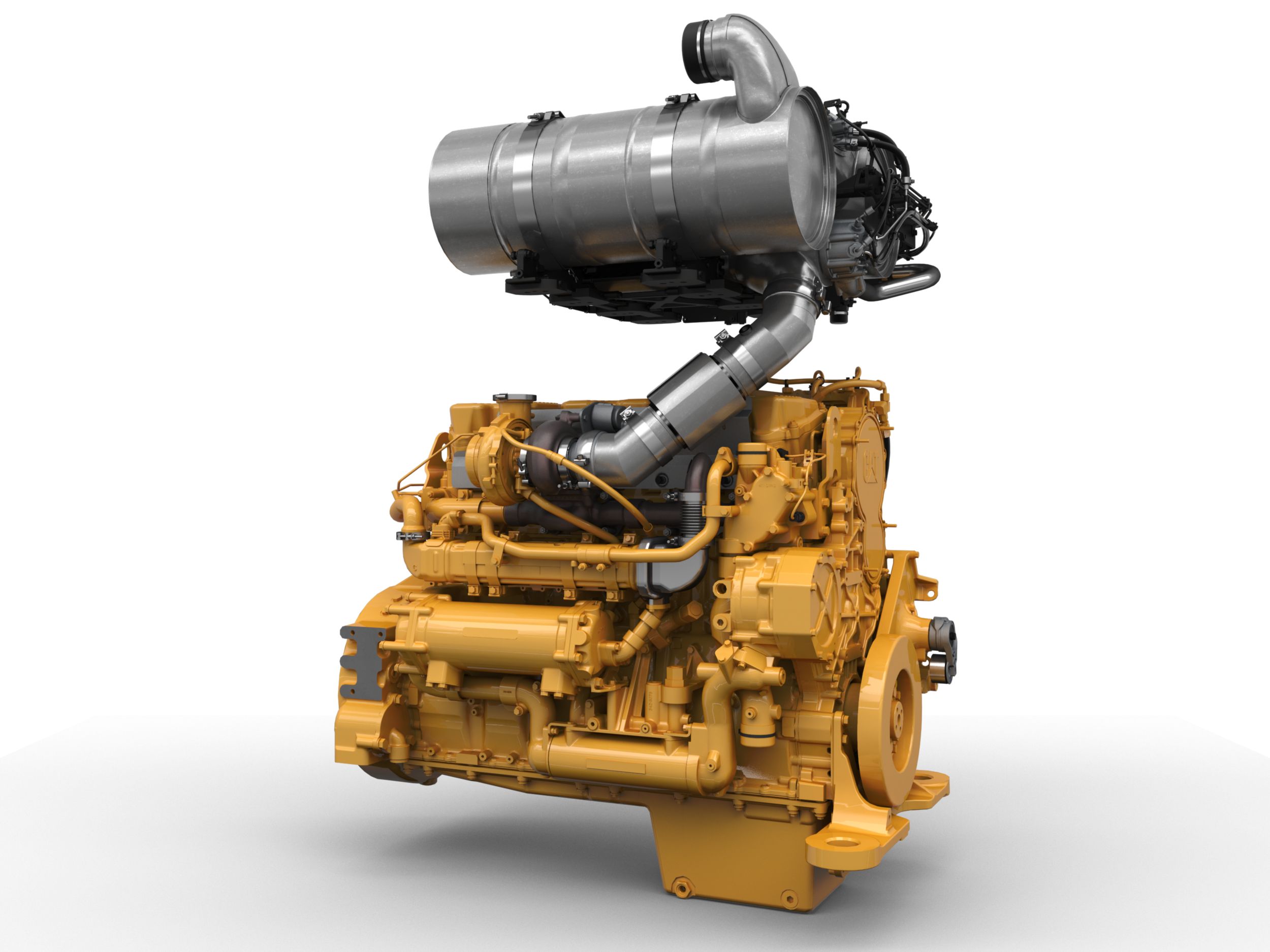 Specs Summary
Minimum Rating
475 bhp (354 bkW)
Maximum Rating
580 bhp (433 bkW)
Emissions
EPA Tier 4 Final and EU Stage IV
Length
56.6 in. (1438 mm)
C15 ACERT™ Tier 4 Final Engine
Cat C15 ACERT engines are the ideal solution for your demanding operations in the oilfield. Decades of field operation and intense research and development allow Cat C15 ACERT engines to deliver excellent performance with low operating costs while meeting tight environmental requirements. This is an ideal engine for applications that require compliance with the highest emission standards in well service applications such as workover rigs, pump skids, nitrogen units, acidizing units, cementing units, blenders, and hydraulic power units. Cat engines are backed by the worldwide network of Cat dealers ready to support your operation with technical support, service, parts, and warranty. C13 ACERT engines with ratings: 354-433 bkW (475-580 bhp) @ 1800-2100 rpm are designed to meet U.S. EPA Tier 4 Final, EU Stage IV emission standards. This information about Emissions describes the particular rating's emissions technology. For more information about emissions certification, please contact your local Cat dealer.
General Specifications
Minimum Rating 475 bhp (354 bkW)
Maximum Rating 580 bhp (433 bkW)
Aspiration Turbocharged-Aftercooled
Displacement 927.6 in3 (15.2 L)
Flywheel and Flywheel Housing SAE 0 or 1
Flywheel Teeth 136 (SAE 0), 113 (SAE 1)
Stroke 6.73 in. (171 mm)
Bore 5.39 in (137 mm)
Emissions
Emissions EPA Tier 4 Final and EU Stage IV
Dimensions
Length 56.6 in. (1438 mm)
Width 38.1 in. (969 mm)
Height 49.1 in. (1248 mm)
Weight 3395.5 lb (1542 kg)
Capacity for Liquids
Standard Equipment
Control System
Electronic control system, over-foam wiring harness, automatic altitude compensation, power compensated for fuel temperature, remote fan control, configurable software features, engine monitoring system SAE J1939 broadcast and control, integrated Electronic Control Unit (ECU)
Cooling System
Vertical outlet thermostat housing, centrifugal water pump, guidance on cooling system design available through your dealer to ensure equipment reliability. Available cooling package provides additional auxiliary heat load capacity capable of a minimum 10% of engine rated power. See the Web Ambient Tool (https://wbdat.cat.com/) for estimated ambient capability based on rating, fan drive ratio, fan, altitude and auxiliary heat load.
Exhaust System
Mid-mount turbocharged system with front and rear exhaust configurations
Flywheels and Flywheel Housing
SAE No. 0 and SAE No. 1 flywheel housings; available SAE 1 power take-off housing with optional SAE A, SAE B, and SAE C power take-off drives; engine power can also be taken from the front of the engine with optional attachments
Fuel System
MEUI injection; primary fuel filter, secondary fuel filters, fuel transfer pump, electronic fuel priming
Lube System
Open crankcase ventilation system with fumes disposal (optional OCV filter system); oil cooler, oil filler, oil filter, oil dipstick, oil pump (gear-driven); choice of sumps (front, rear, and center)
General
Optional Equipment