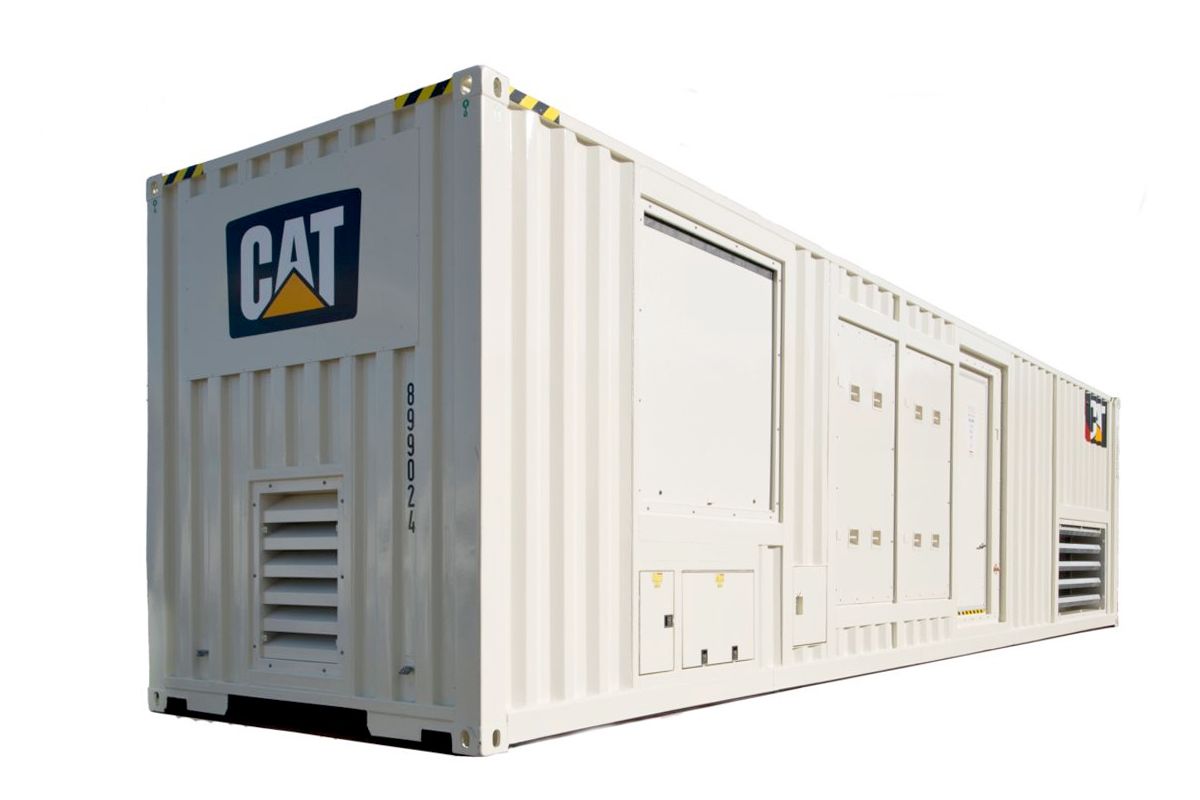 XQ1475G
In addition to improved fuel efficiency, the next generation XQ1475G rental generator provides significant power density advantages. Caterpillar developed new exhaust stacks that reduce spacing requirements for sites requiring multiple units. This allows for an increase of 47 percent on-site power density over the previous capabilities.
Standard Equipment
Engine
Cat G3516C Island Mode Gas Engine (Operates on 31.5 to 47.2 MJ/Nm3 (800 to 1200 btu/ft3) dry pipeline natural gas) .
Generator
Double bearing SR-4B brushless, form wound, permanent magnet excited, three-phase with Cat digital voltage regulator (Cat DVR), space heater, 6-lead design, Class H insulation operating at Class F temperature for extended life, winding temperature detecto
Containerized Module
40' ISO high cube container, 9-high stack CSC certified.
Cooling
Standard cooling provides 40C (104F) ambient capability with 500mg/Nm3 NOx at 100% Continuous.
Generator Controls and Protection
Controls provide auto paralleling AGC-4 controller, CAN-bus, ethernet comm, PWM and analog outputs, legacy analog load sharing; includes PL1000E gas engine Advisor panel for operational/diagnostic information; cabinet houses shore power transformer, dis
Optional Equipment
Utility Multi-Functional Relay
Intertie protection provided via utility grade Basler BE1-11i
Trailer
3-axle chassis
Ladders, handrails, internal storage provisions