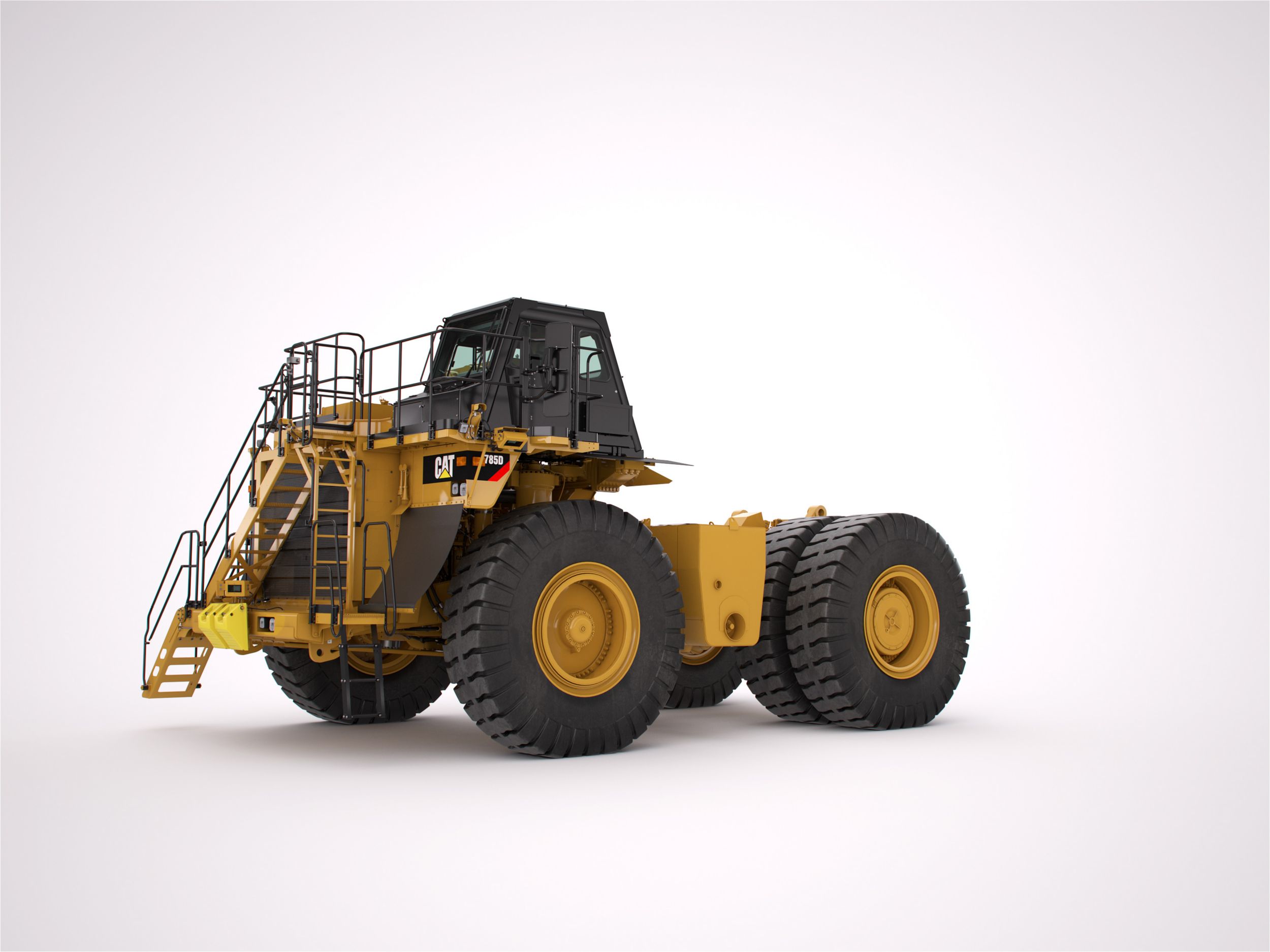 Specs Summary
Tier 4 Bare Chassis Weight without Hoist
177309 lb (80426 kg)
Tractor ROPS
207234 lb (94000 kg)
Nominal Water Tank Capacity
30000 gal (US) (113500 l)
Tier 4 Gross Vehicle Weight (Target) without Hoist
550000 lb (249476 kg)
785D WTR Bare Chassis
Caterpillar offers partial machines and systems, working with Cat dealers and Original Equipment Manufacturers (OEMs) to provide specialty machines for specific applications. Bare chassis trucks (WTR models) can be ordered with or without hoist cylinders and most product options are identical to the dump truck models. Typically, these models come equipped with the higher Tractor ROPS certificatioin ratings needed for specialty machines including water trucks, tow tractors and fuel and lube trucks. You'll find these partial machine configurations are used in construction, demolition, waste, material, handling, and mining industries and allow you to purchase complete solutions from your Cat dealer, using Cat equipment every step of the way. The Cat Water Delivery System (WDS) is available as an optional attachment with the 777G WTR and 785D WTR Off-Highway Truck Bare Chassis and includes factory installed controls in the cab, a hydraulic pump and motor, a water pump and stainless steel spray heads. Whether your goal is dust control or haul road maintenance, the Cat WDS is designed to put water to the ground in a controlled, intelligent way. The simple to operate automated system allows you to concentrate on more important saftey issues like traffic, personnel and road conditions. You'll also find that the Cat WDS not only improves safety, but also reduces truck maintenance costs, conserves water and providees significant fuel savings to help your bottom line.
Tier 4 Gross Vehicle Weight (Target) with Hoist 550000 lb (249476 kg)
Tier 4 Bare Chassis Weight with Hoist 180827 lb (82022 kg)
Tier 4 Gross Vehicle Weight (Target) without Hoist 550000 lb (249476 kg)
Tier 4 Bare Chassis Weight without Hoist 177309 lb (80426 kg)
Tractor ROPS 207234 lb (94000 kg)
Nominal Water Tank Capacity 30000 gal (US) (113500 l)
Standard Equipment
For bare chassis standard and optional equipment, please reference the 785D Off-Highway Truck. For more information on 785D WTR Bare Chassis options, please contact Caterpillar OEM Solutions at <a href="mailto:oemsolutions@cat.com">oemsolutions@cat.com</a>.
Optional Equipment