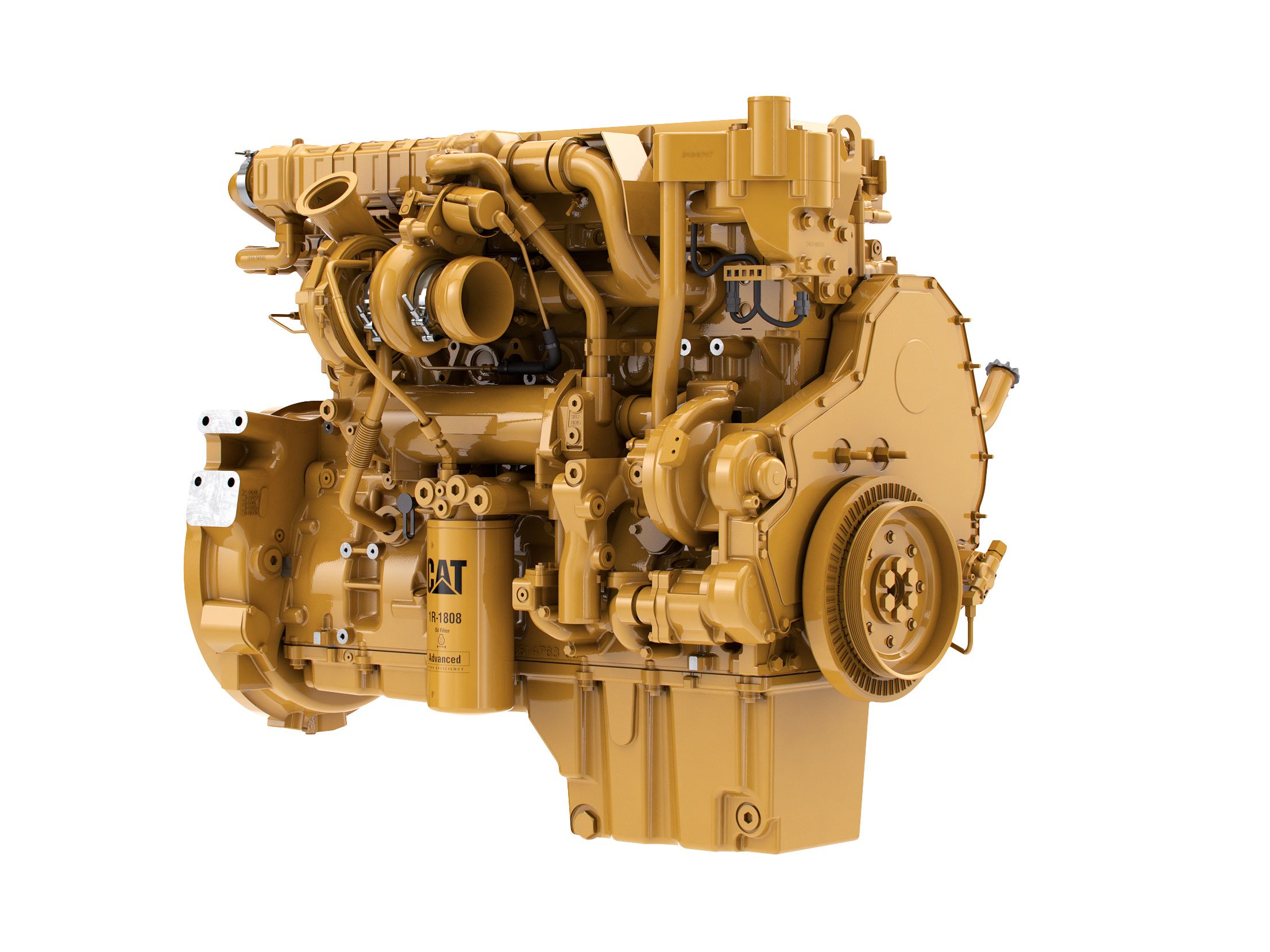 Specs Summary
Minimum Rating
385 BHP (287 bkW)
Maximum Rating
520 BHP (388 bkW)
Emissions
( )
Length
47.4 in (1203 mm)
C13 ACERT™ Tier 4 Interim Engine
Cat C13 ACERT engines are the ideal solution for your demanding operations in the oilfield. Decades of field operation and intense research and development allow Cat C13 ACERT engines to deliver excellent performance with low operating costs while meeting tight environmental requirements.This is an ideal engine for applications that require Tier 4 Interim or EU Stage IIIB emissions certifications in well service applications such as workover rigs, pump skids, acidizing units, cementing units, blenders, and hydraulic power units.Cat engines are backed by the worldwide network of Cat dealers ready to support your operation with technical support, service, parts, and warranty.C13 ACERT engines, with ratings: 287-388 bkW (385-520 bhp) @ 1800-2100 rpm, meet U.S. EPA Tier 4 Interim, EU Stage IIIB emission standards and are designed to meet U.S. EPA Tier 4 Final, EU Stage IV emission standards. This information about Emissions describes the particular rating's emissions technology. For more information about emissions certification, please contact your local Cat dealer.
Minimum Rating 385 BHP (287 bkW)
Maximum Rating 520 BHP (388 bkW)
Governor and Protection ( )
Aspiration ( )
Displacement 762.8 in³ (12.5 l)
Flywheel and Flywheel Housing ( )
Flywheel Teeth ( )
Rotation from Flywheel End ( )
Stroke 6.2 in (157 mm)
Bore 5.1 in (130 mm)
Emissions ( )
Length 47.4 in (1203 mm)
Width 36.74 in (933.14 mm)
Height 46.7 in (1186 mm)
Weight 2976 lb (1350 kg)
Lube Oil System - Refill 35.9 gal (US) (34 l)
Cooling System 19.8 gal (US) (18.7 l)
Standard Equipment
Air Inlet System
Turbocharged Air-to-Air Aftercooled
Control System
Electronic control system, over-foam wiring harness, automatic altitude compensation, power compensated for fuel temperature, configurable software features, engine monitoring system SAE J1939 broadcast and control, integrated Electronic Control Unit (ECU) remote fan control
Cooling System
Vertical outlet thermostat housing, centrifugal water pump, guidance on cooling system design available to ensure machine reliability.
Exhaust System
Clean Emissions Module (CEM) that includes Diesel Particulate Filter (DPF), Diesel Oxidation Catalyst (DOC), and Cat Regeneration System, optional exhaust outlet
Flywheels and Flywheel Housing
SAE No. 1 flywheel housing
Fuel System
MEUI injection; primary fuel filter, secondary fuel filters, fuel transfer pump, electronic fuel priming
Lube System
Open crankcase ventilation system, oil cooler, oil filler, oil filter, oil dipstick, oil pump (gear driven), choice of sumps (front, rear, deep front, deep rear, shallow)
Power Take Off
SAE A, SAE B, SAE C drives available, engine power can also be taken from the front of the engine on some applications
General
Paint: Cat yellow; vibration damper; lifting eyes
Optional Equipment
Engine-Mounted Transmission Oil Cooler
integration withengine cooling system allows ease of installation and a tighteroverall engine package
Engine Brakes
braking capabilities for mobile applications