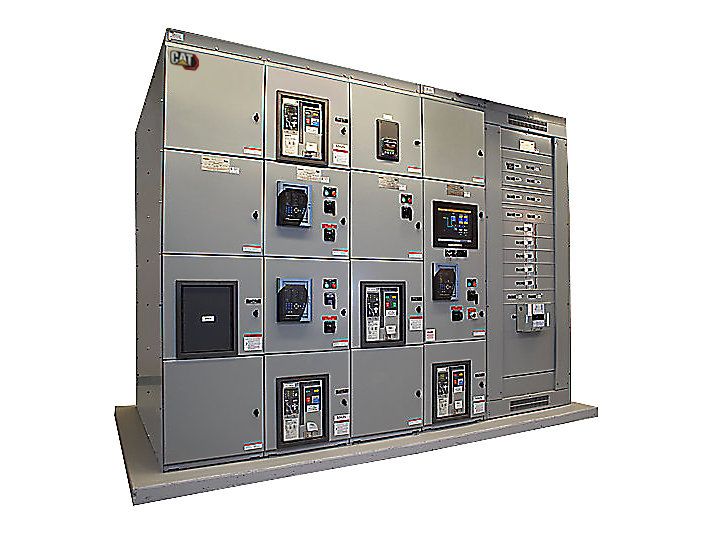 Cat XLM Switchgear
Caterpillar offers standard Switchgear products, which can support a wide variety of applications, or provide a custom designed system to meet your specific project needs. The Emergency Transfer and Load management (XLM) product supports transfer between the utility source and generator bus and allows for sustained parallel operation with the utility for load management applications. Caterpillar Standard Switchgear products provide a solution able to combine all elements of monitoring and control for Caterpillar generator sets in a single-source package. Caterpillar also designs and manufacturers custom switchgear to meet specific customer requirements and functionality.
Standard Equipment
Generator Demand Priority Control
Automatically match the on-line generator capacity to the loads, and avoid unnecessary operation of generator sets.
Optional Equipment
Data Table Interface
Accommodates interface with a building management system for monitoring all system parameters via Modbus RTU or TCP
Supplemental Hardware Synchronization check relay (ANSI 25 Device)
Provides additional discrete synchronization protection
Remote Power Monitoring System
To monitor breaker status, alarms, metering and other operating parameters